FLIR Works with World Wildlife Fund to Fight Poaching in Africa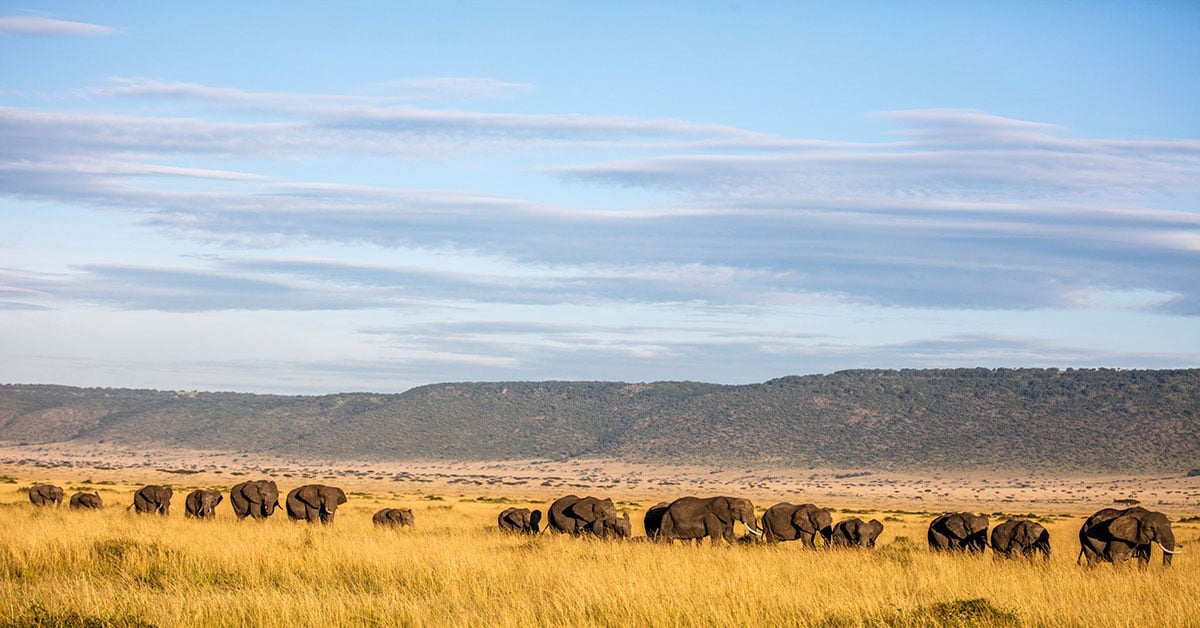 By: Travis Merrill, Chief Marketing Officer, Senior Vice President
World Wildlife Fund (WWF), the world's leading conservation organization, today announced new details about progress they're making to combat the poaching crisis in Africa. We're pleased to report that FLIR's thermal technology plays a critical role in their efforts, and today we'll shed some light on that work. In addition, we're excited to announce an expansion of our work with WWF that will help broaden and strengthen their anti-poaching efforts across Africa.
Poaching in Africa
Wildlife crime is rampant in Africa today. Poachers, some with direct ties to crime syndicates, are killing wildlife in protected parks and then illegally selling their horns, tusks, and skin – in some cases any part of an animal – to make a profit. This criminal industry is devastating wildlife populations, damaging ecosystems, and threatening the livelihoods and security of local communities. Often, criminals operate freely without impunity.
According to WWF, the world has never before seen wildlife crime of this scale, with three of the world's most beloved animals—elephants, rhinos, and tigers—under direct attack. Africa's elephant population has decreased by more than 20% over the past decade primarily due to poaching. Out of 25,000 rhinos, nearly 1,200 were poached in South Africa alone last year for their horns. Due to the vast expanses of where these animals live, rangers tasked with patrolling and protecting them and their territorial ranges struggle to manage.

In many cases, the rangers' responsibilities include not only protecting animals located across hundreds of miles of preserves, but also protecting the surrounding communities. Outnumbered, undermanned and underequipped given the sheer size of the regions they must cover and the volume of poachers, their jobs become increasingly difficult at night. Poachers primarily rely on the cover of darkness to carry out their crimes. In fact, WWF estimates that the majority of wildlife poaching occurs at night.
Thankfully, FLIR has decades of experience in helping people and organizations confront the challenges presented by darkness and we knew we could help WWF make a difference in their fight to stop poaching.
WWF and the Wildlife Crime Technology Project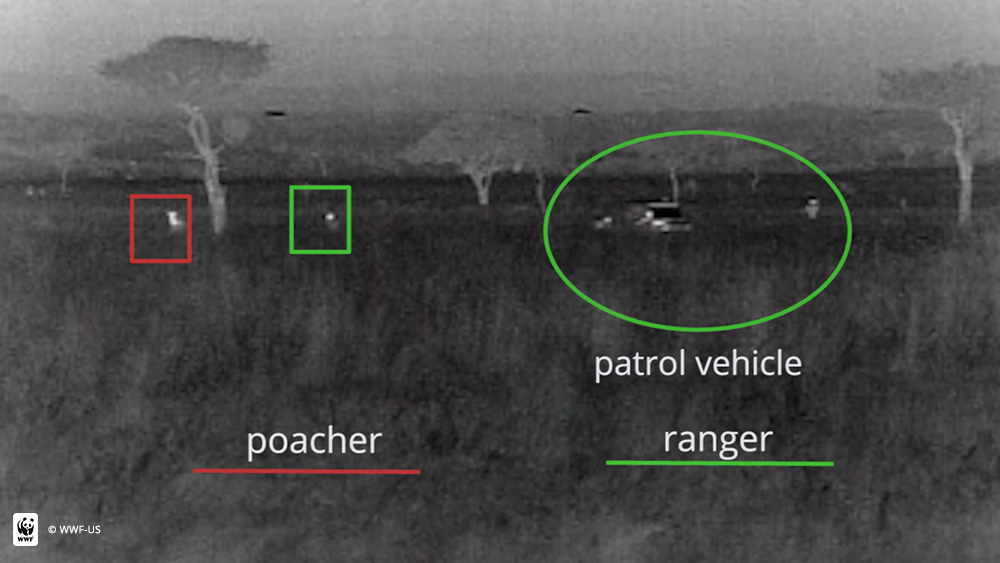 WWF has focused on protecting nature for over 50 years in over 100 countries with the support of more than 5 million members worldwide. Earlier this year, FLIR began collaborating with WWF by providing thermal technology for their Wildlife Crime Technology Project. Launched in 2012, the project aimed to research, develop and implement a suite of technologies to stop wildlife crime in places in Africa and Asia.

In March 2016, WWF field-tested our thermal technology at the Mara Conservancy in Kenya and found that thermal imaging had tremendous potential in improving security. Unlike standard night vision technology, thermal imaging doesn't require ambient light to see objects. Thermal sees the heat signatures of objects, people, or animals during the day or night, in bright sunlight, and through smoke, dust or even light fog, making thermal imaging ideal for securing a perimeter at any hour. In addition, WWF engineers also developed intelligent detection analytics software to compliment the FLIR camera system, allowing rangers to distinguish people from animals. After the first round of product installations at the Mara Conservancy, WWF and the team of rangers saw these benefits firsthand.
FLIR and WWF Expand Work Together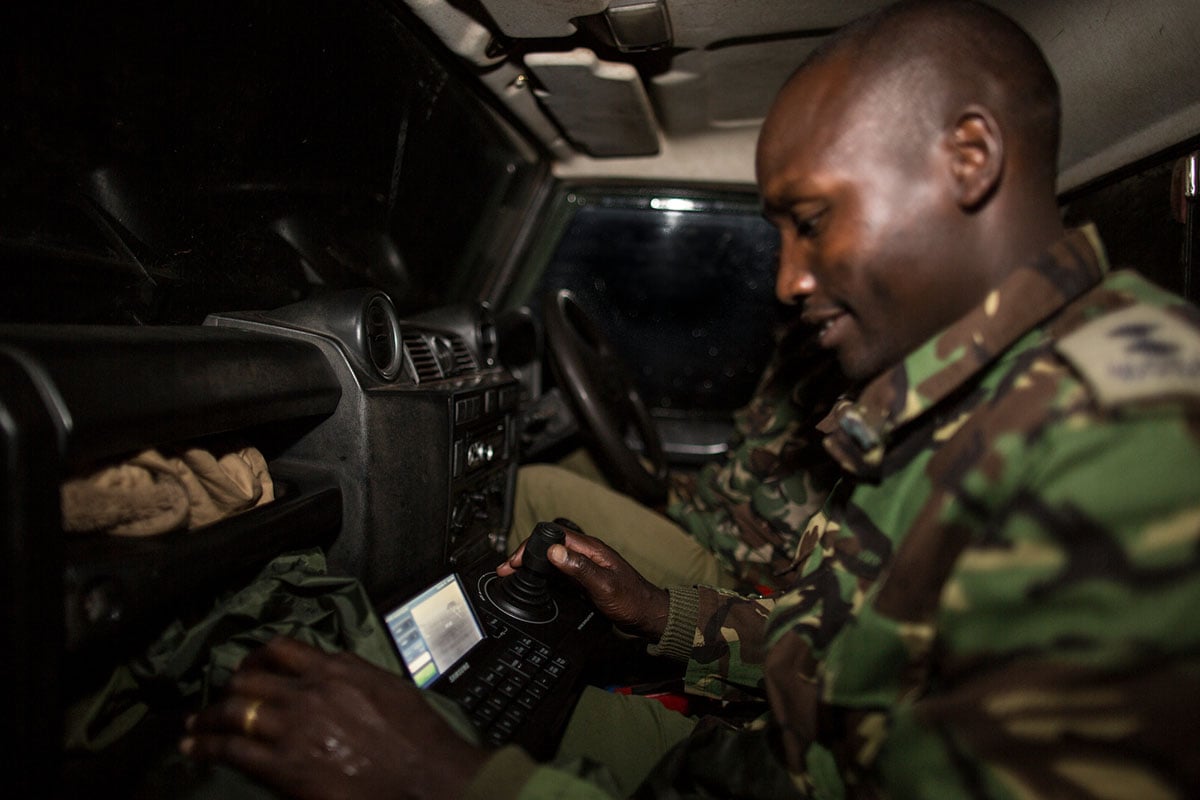 Today, WWF announced key progress updates including more than a dozen arrests, which the rangers believe would not have been possible without the use of thermal technology. Encouraged by this initial success, FLIR is ready to contribute more to the fight against illegal poaching, by expanding our work with WWF.

Today, FLIR is announcing a significant contribution of thermal security technology to WWF. This will help WWF scale up their efforts and protect more areas of critical need in Africa and Asia.

With FLIR's help, WWF will now be able to install our thermal technology more densely in wildlife preserves, allowing rangers to cover more ground from greater distances. Using thermal, the rangers on the ground will have the ability to improve their observation capabilities to help better protect animals and communities. They'll also have the ability to more easily identify and catch poachers before they can harm wildlife. And, one of the most important factors, the technology helps keep the rangers safe while doing this dangerous work.


Our hope is that FLIR's thermal technology will provide a superpower for rangers in these areas to see an enemy they previously could not see, delivering a major advantage in this battle.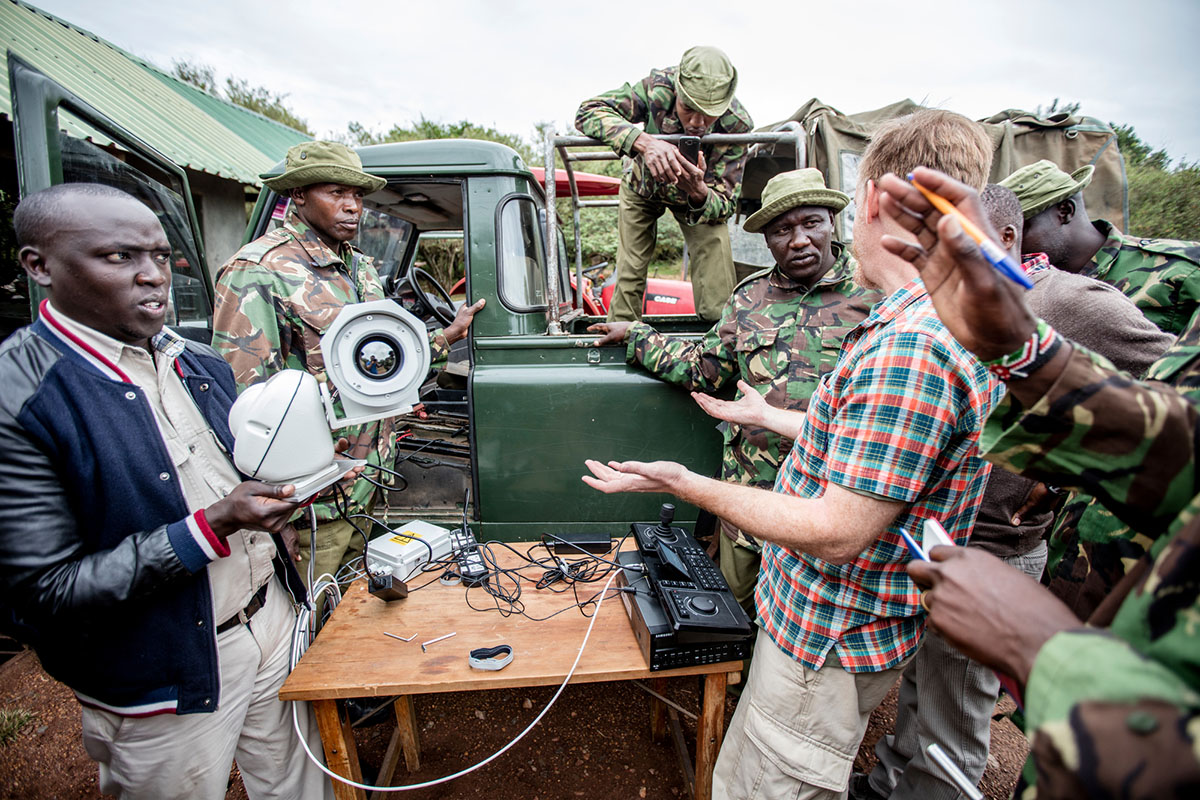 As the world leader in thermal imaging, FLIR's vision is to be the World's Sixth Sense; to save lives, increase productivity, and protect the environment. The WWF's Wildlife Crime Technology Project aligns with those goals, and we are honored to support this vital effort.
To learn more about FLIR's contribution to WWF's Wildlife Crime Technology project, visit www.flir.com/wwf.
To learn more about how you can play a role in stopping wildlife crime, visit WWF's Stop Wildlife Crime page, http://www.worldwildlife.org/pages/stop-wildlife-crime.