See Where Electronics are Heating Up

@Model.PrimaryHeadlineSize>

FLIR Solutions for Electronics Design & Testing
Increased demands for smaller, higher efficiency and reliable electronic compoenents and systems require tools which support critical decisions throughout a product development cycle.

Explore Your Specific Electronics Application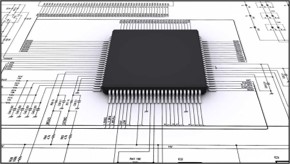 Research & Design
As electronic circuit boards, components, and individual devices get smaller and more powerful, it's essential to have reliable methods for verifying design concepts and thermal simulations so you can confirm design performance and thermal efficiency requirements.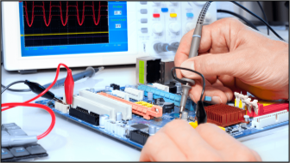 Quality Assurance & Testing
Accurately testing and verifying the thermal performance of electronic components and systems can validate designs, increase long-term product reliability, and reduce the potential of in-field failures.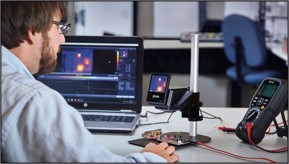 Troubleshooting & Repair
It takes the right tools to quickly identify faults or electrical shorts when electronic systems fail. Non-contact thermal imaging can help you visually target problem areas to accelerate troubleshooting and validate repairs.
Contact Us
Find Your Sales Contact
Download a copy of our regional sales team map.
The Right Tools for PCB & Electronics Inspection