High-Performance MWIR Imaging with Teledyne FLIR Neutrino®
The ITAR-free, high-performance and SWaP+C MWIR OEM camera modules and continuous zoom lenses ensure that you have the right imaging solution for your mission.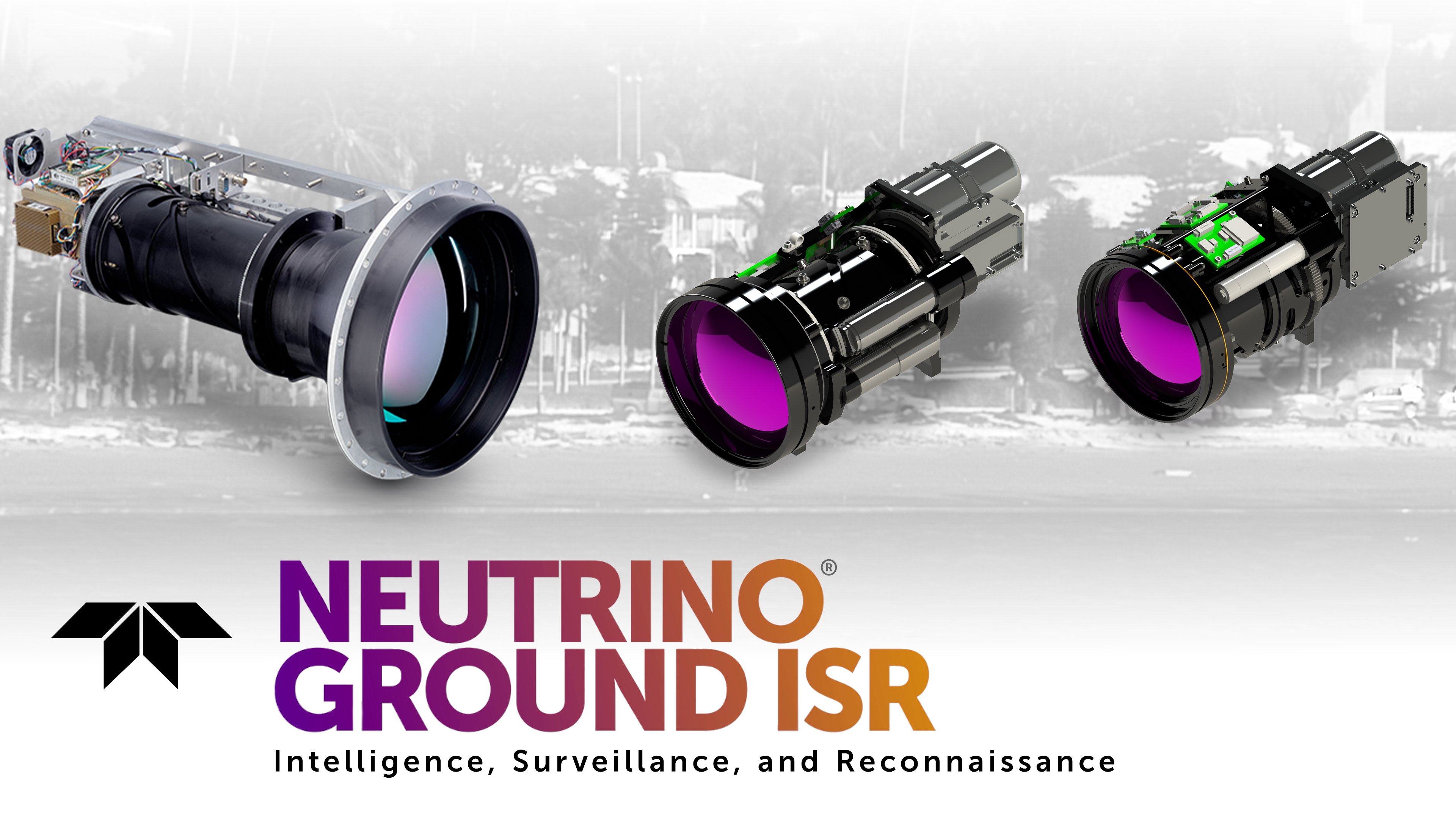 ---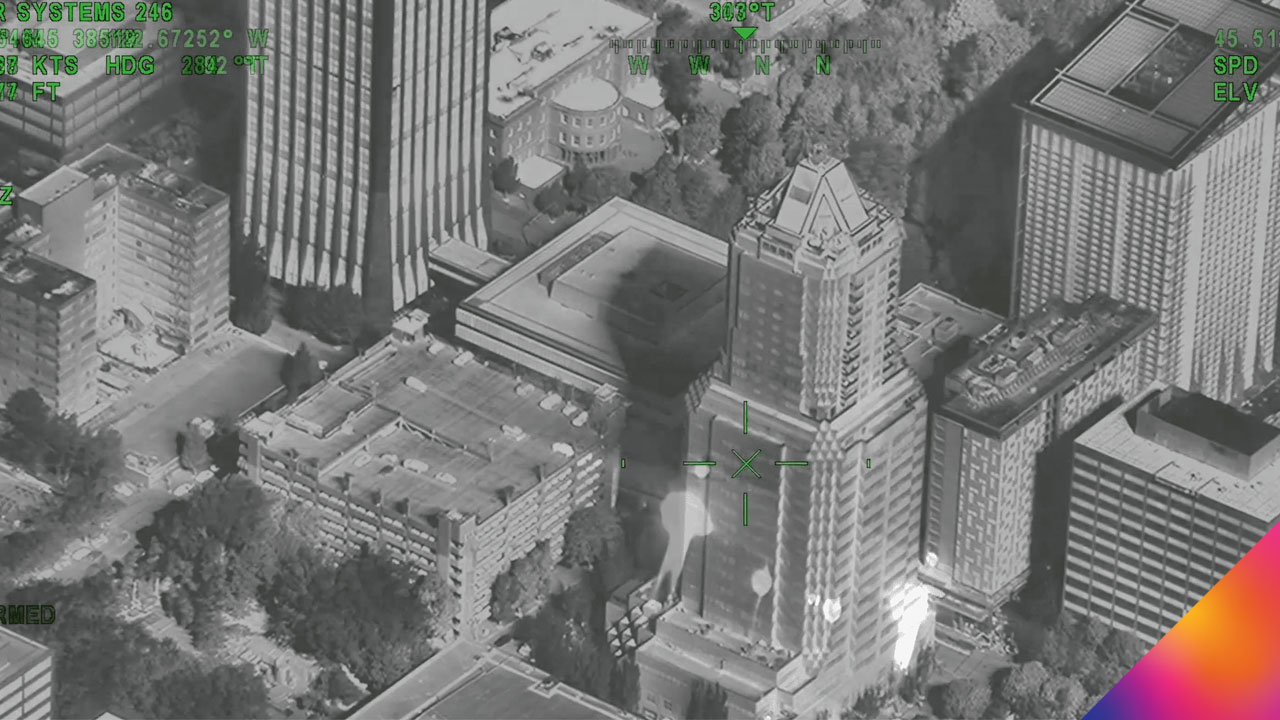 ---
▶ WATCH PRODUCT OVERVIEW ◀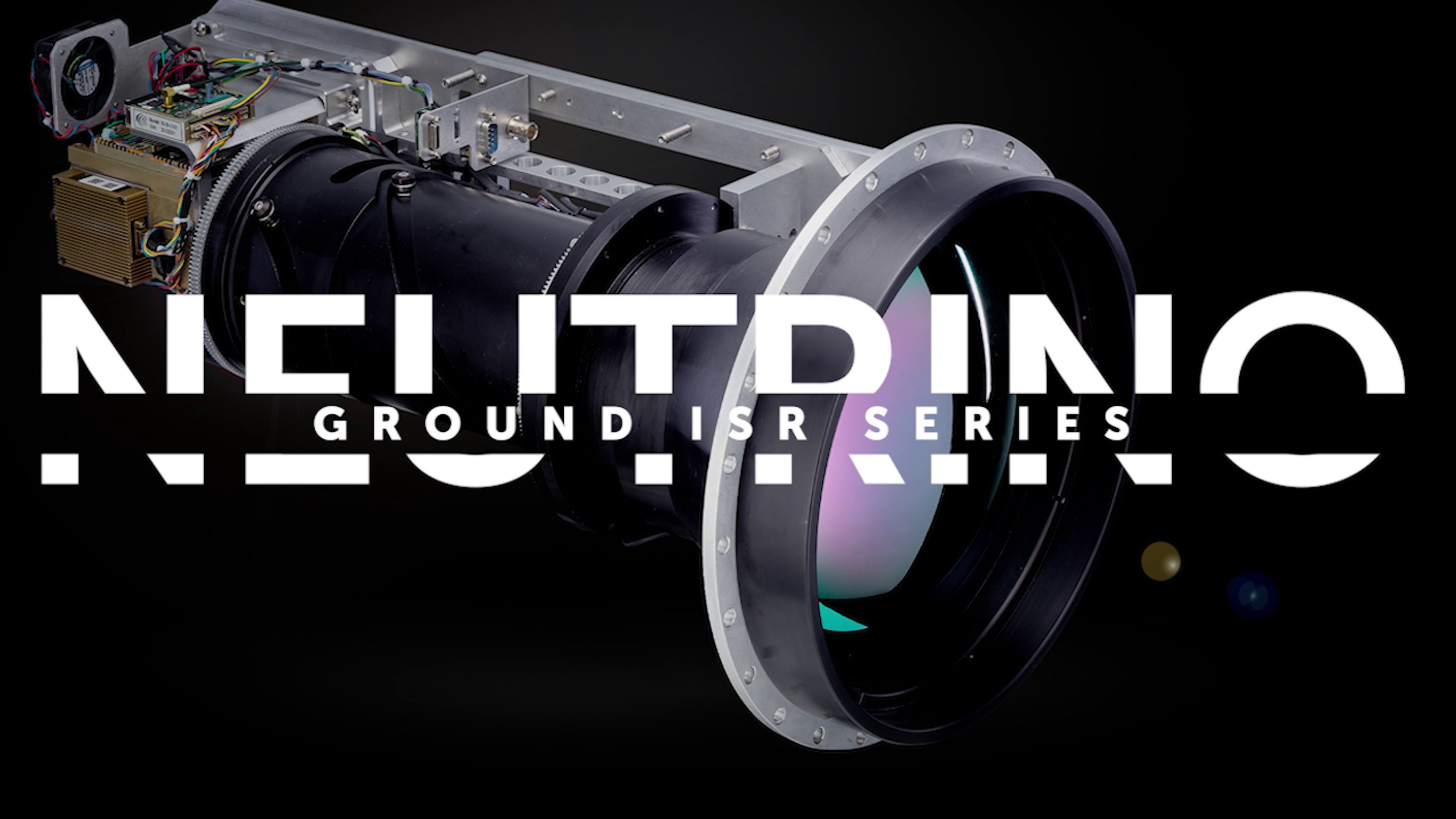 ---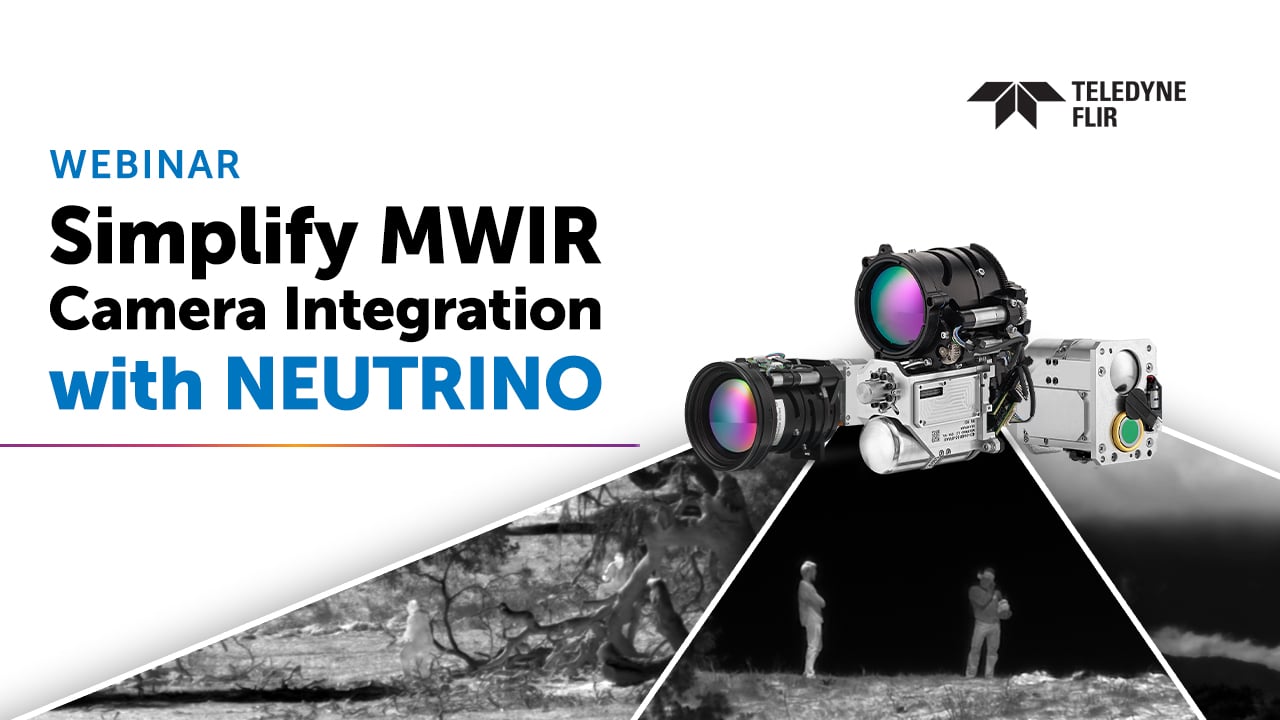 ---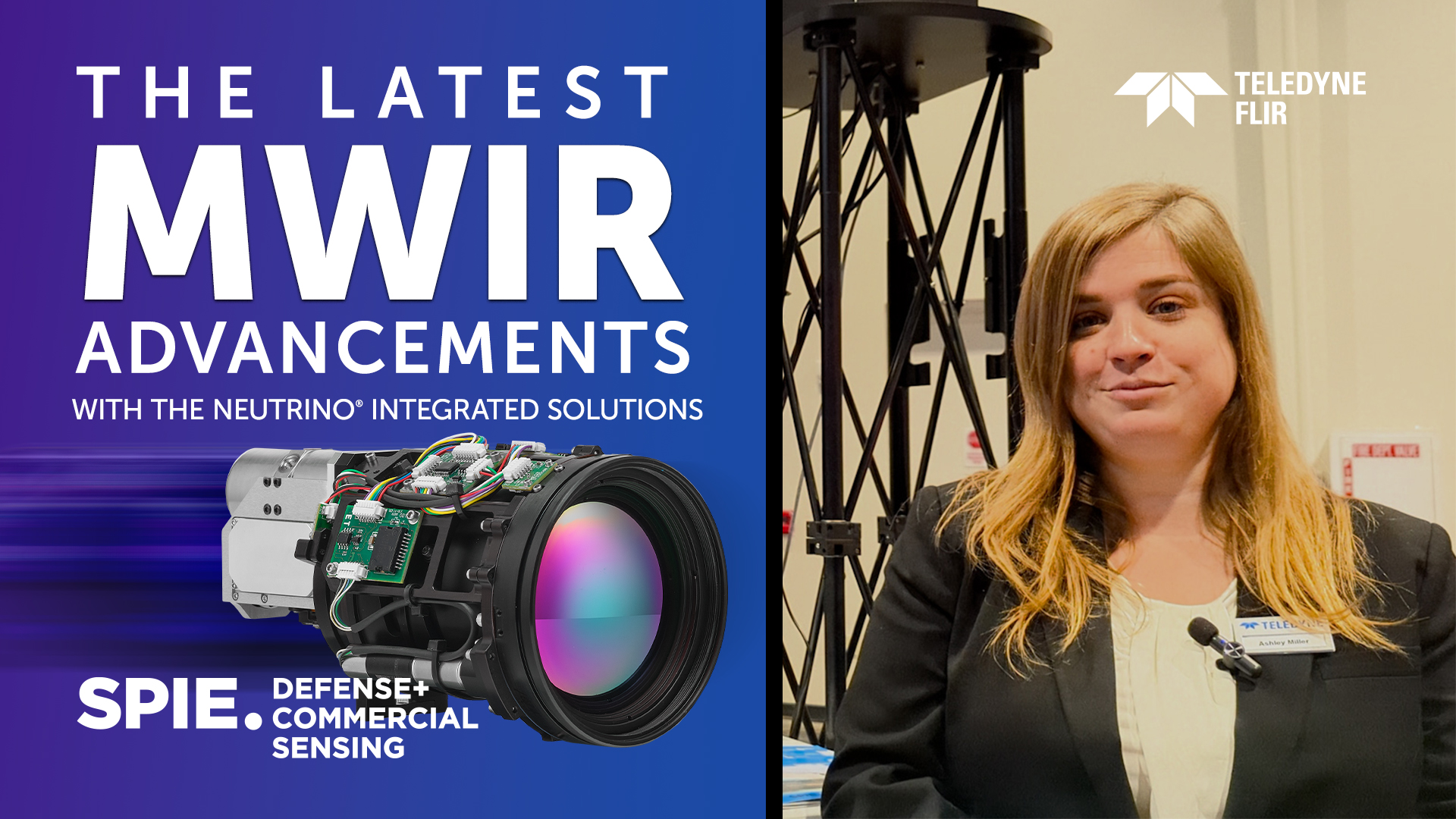 ---

BORDER SURVEILLANCE

AIRBORNE ISR

MILITARY DISMOUNT SYSTEMS

GROUND ISR

UNMANNED AERIAL SYSTEMS (UAS)

COUNTER-UAS
Thermal Integration Made Easy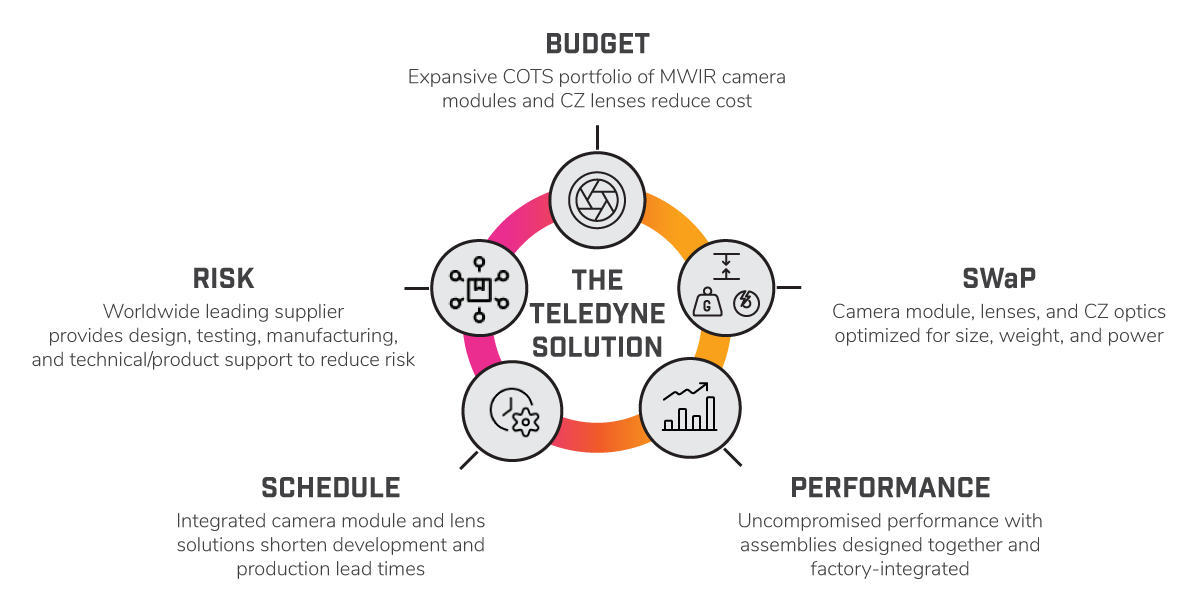 How Advances in MWIR Imaging Reduce Development Cost and Schedule
Developing custom cameras and CZ lenses can be costly in terms of time and resources. Recent technological breakthroughs in commercial-off-the-shelf (COTS) solutions available for MWIR platform development now offer integrators significant cost savings, performance optimization, technical risk reduction, and schedule improvements.
Newly available off-the-shelf MWIR with CZ lens solutions can potentially reduce the schedule by up to 85 percent, saving integrators potentially two years or more of development time.
Understanding Cryocooled Infrared System Reliability
Teledyne FLIR understands the criticality of our user's mission readiness and the importance of long, maintenance-free infrared (IR) system operation. Recognizing that reliability and operational lifetime are typically determined by the operation and lifetime of the cryocooler, Teledyne FLIR developed, tested, and manufactures a ruggedized, long-life, linear cryocooler to build size, weight, and power (SWaP) optimized MWIR camera modules with market-leading operational lifetimes.
This paper describes the types and history of cryocoolers, explains several common misunderstandings about their reliability, and explains what Teledyne FLIR is doing to improve cryocooler lifetimes.
Choose the Right MWIR Solution for Your Application
Teledyne FLIR has you covered for any mid-wavelength infrared (MWIR) imaging application with the Neutrino camera module and continuous zoom (CZ) lens portfolio. Offering SWaP+C optimized VGA, SXGA, and QXGA resolution camera modules with long-life and low-vibration linear coolers, common camera interfaces, and various continuous zoom lens combinations, Teledyne FLIR's Neutrino portfolio provides the best technical solution available.
And with near off-the-shelf delivery, real price competitiveness and our well-known product support and reliability, Teledyne FLIR's Neutrino portfolio is also the lowest risk solution. Teledyne FLIR also offers the industry-leading two-year warranty for Neutrino SWaP and IS series.
See what solution is best for you.
WEBINAR - Simplify MWIR Camera Integration with Neutrino
Our best-in-class cooled MWIR camera module family, Neutrino, has been growing and improving. Learn how vertical integration, from the detector to lens to electronics, can enable faster time to market, better performance, and improved reliability for your customer's mission. We will also include a deep dive on our FL100 linear cryocooler, with market-leading reliability.
---
Join our mailing list!
Learn about new product announcements, free software / hardware tools, and articles written by OEM integration experts to keep you at the top of the product innovation game.